The Great Glen by bike and barge
Enchanting shores of Loch Ness
Summary
7 Days

Saturday to Friday

20 km

average per day

Arrival

Inverness Airport

Departure

Inverness Airport
Highlights
The Nevis Range
Aldourie Castle
Cia-aig Falls
Great trails and glens biking
Characteristics
Guided Tour
Group Tour
Bike & Barge
Cycling level 2

On three days days (Sunday, Tuesday and Thursday) the height gain is between 200m and 300m. On the other days the height gain is max. 150m. A good condtion is required.
Cycling the Great Glen
An inspirational bike and barge adventure along Loch Ness and the Caledonian Canal.
A variety of biking options will be offered on this 7day/ 6 night cruise. Each day our experienced guide will show you the best of the trails and rides around and beyond the Great Glen. We look for a mixture of trail, forest track, towpath and scenic road. We will venture into the famous Leanachan forest trails around Nevis Range, home to the Fort William World Cup. There will be the opportunity to cycle on the old Great Glen Cycle way which takes you high above Loch Ness offering some fantastic views.
Cycling in Scotland
Our carefully selected routes offer wonderful cycling options amongst the beautiful hills and glens along and near to the Caledonian Canal. The average daily distance is around 20 kilometers.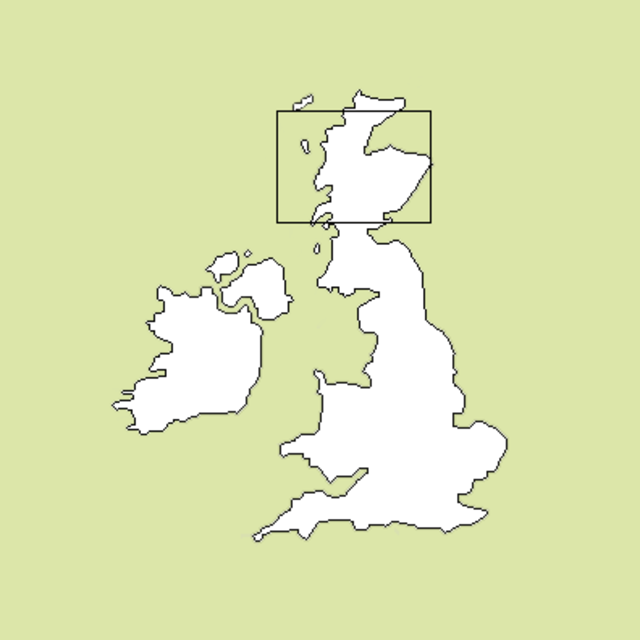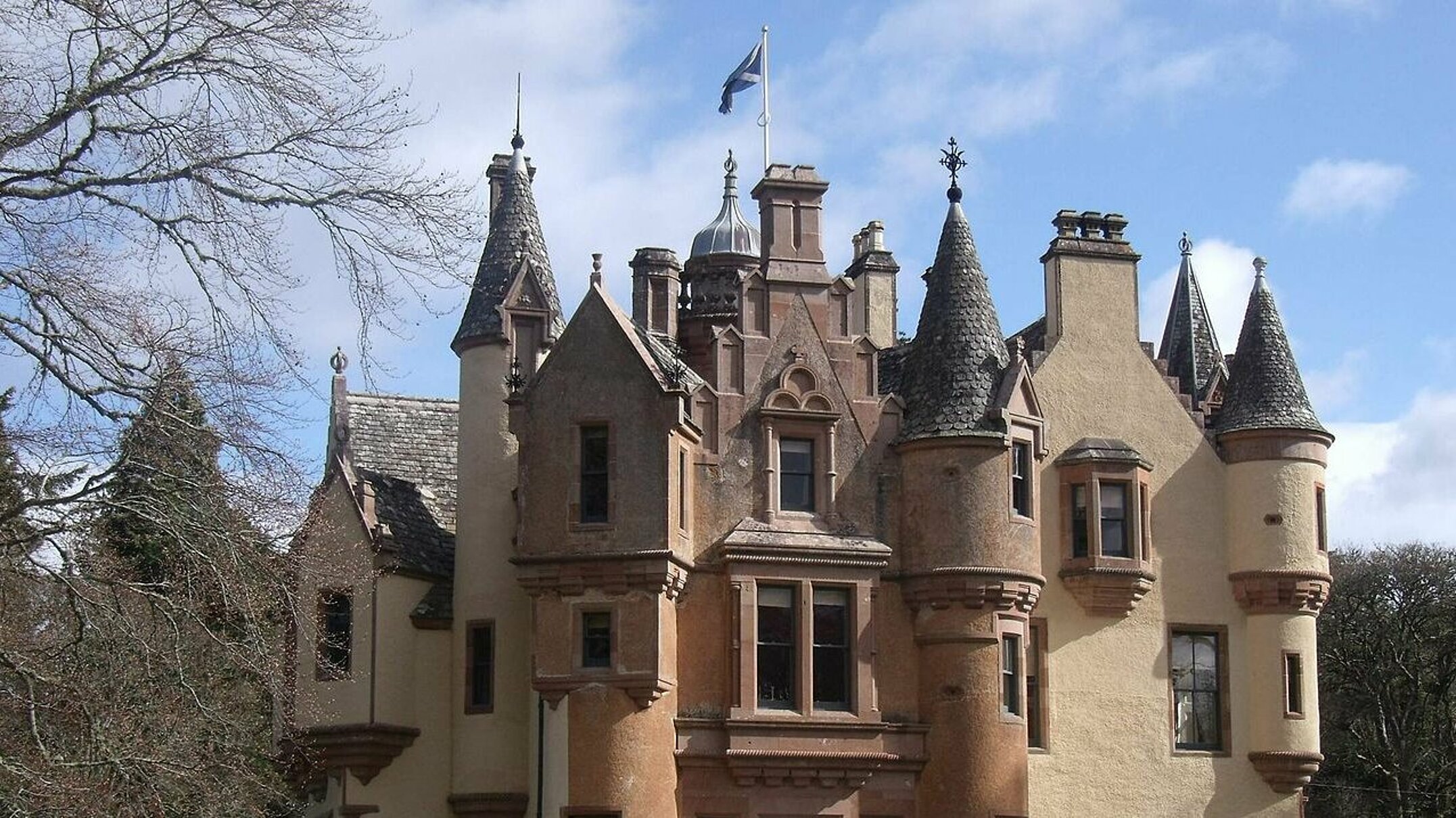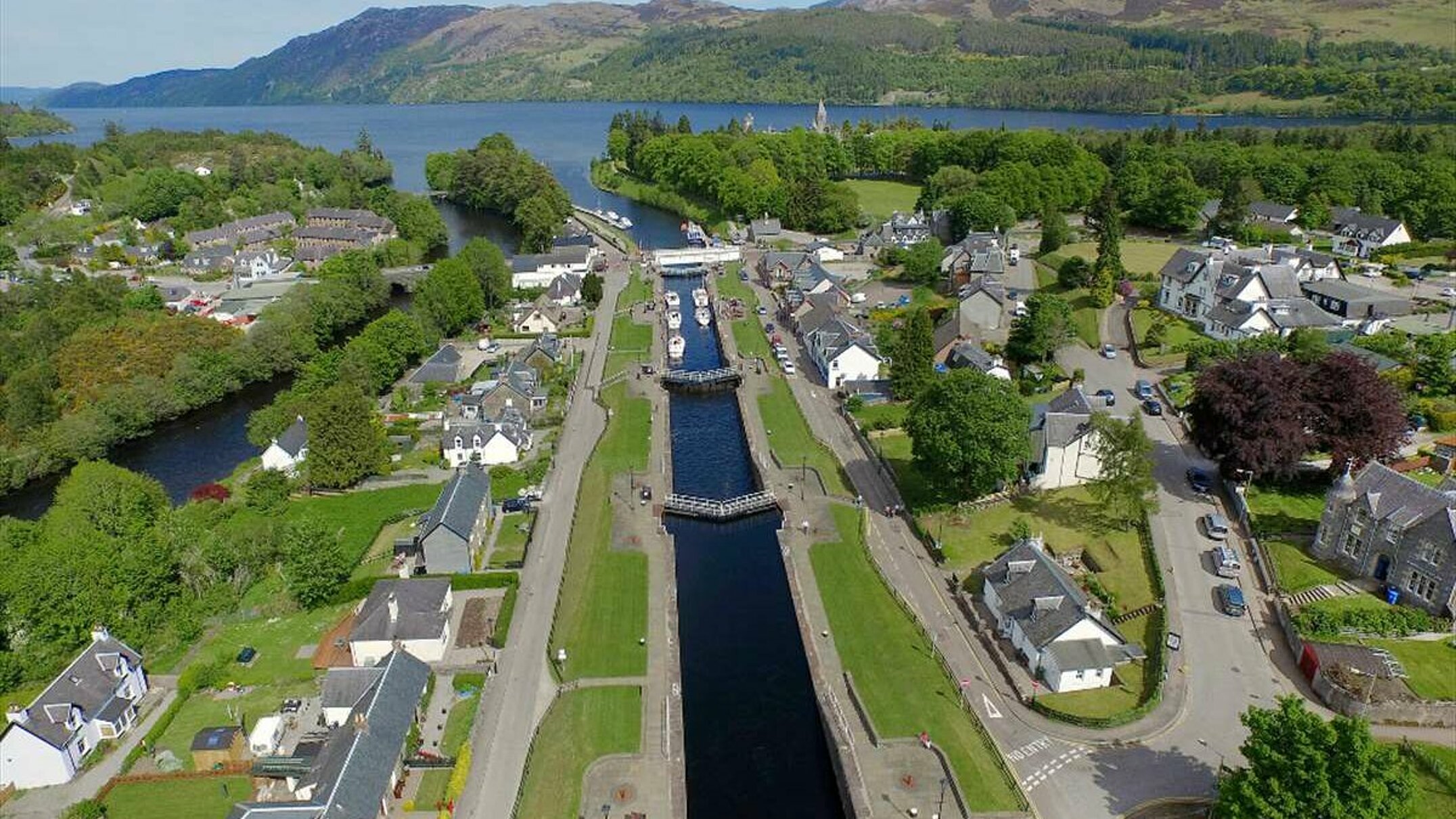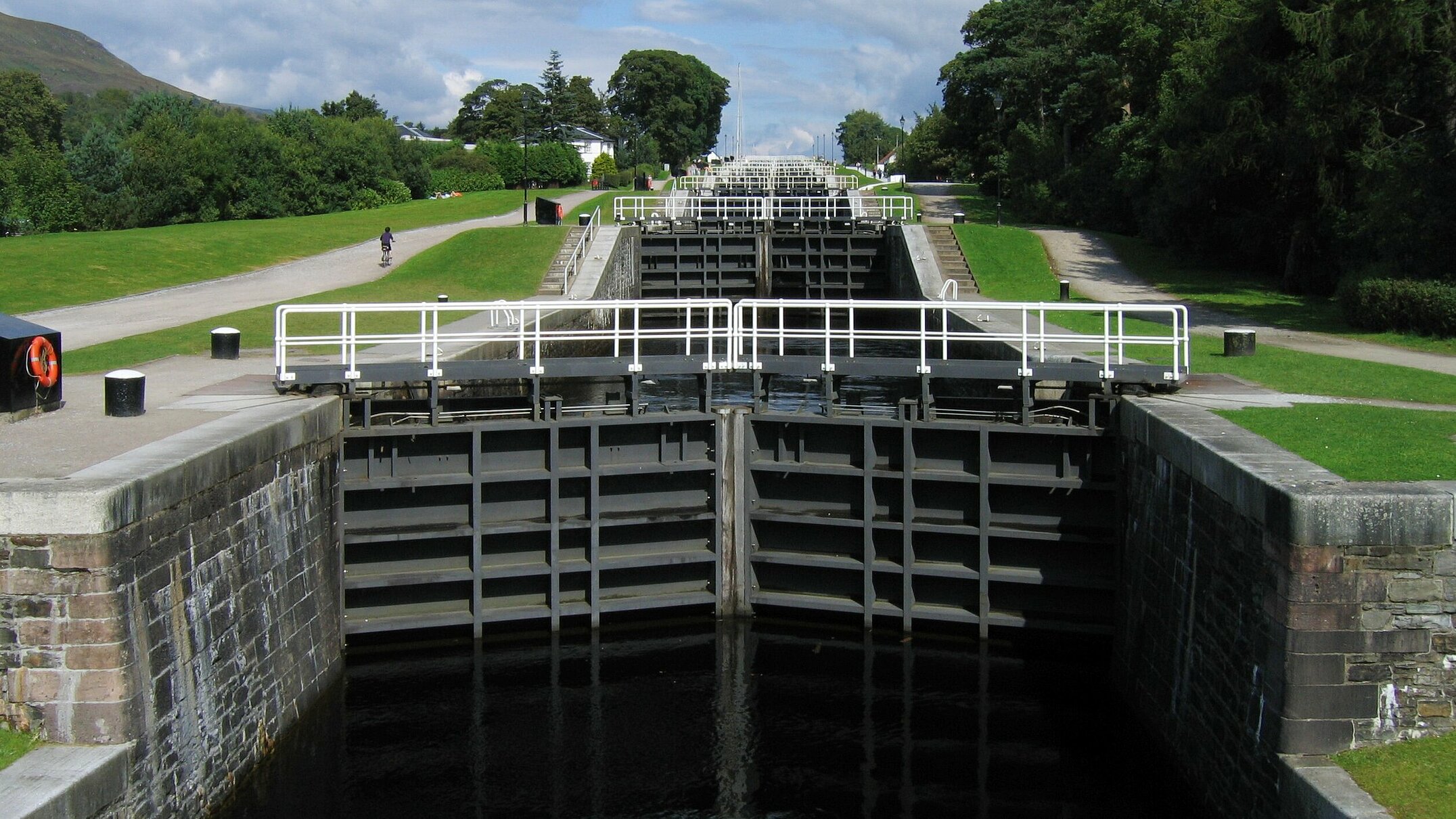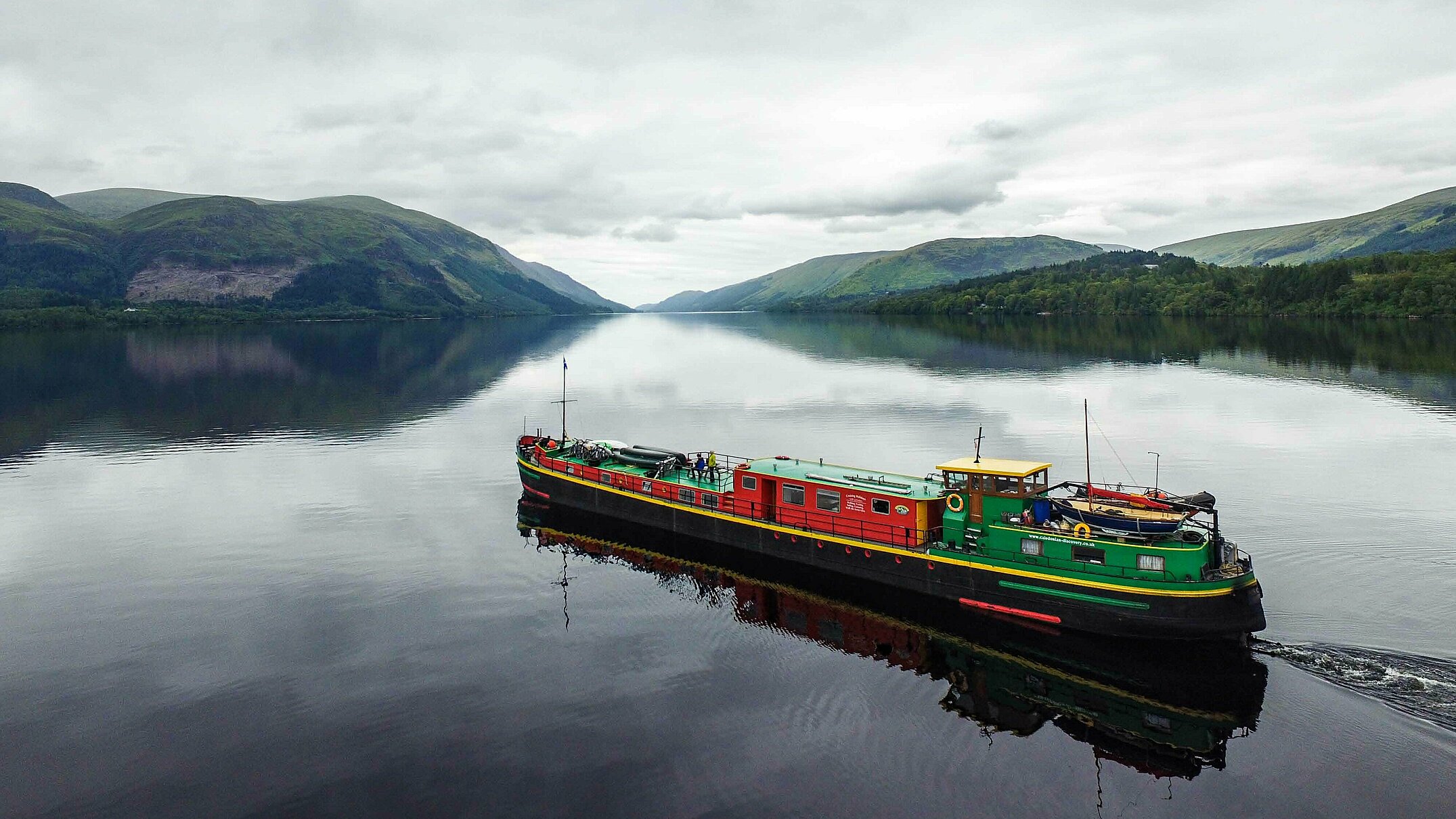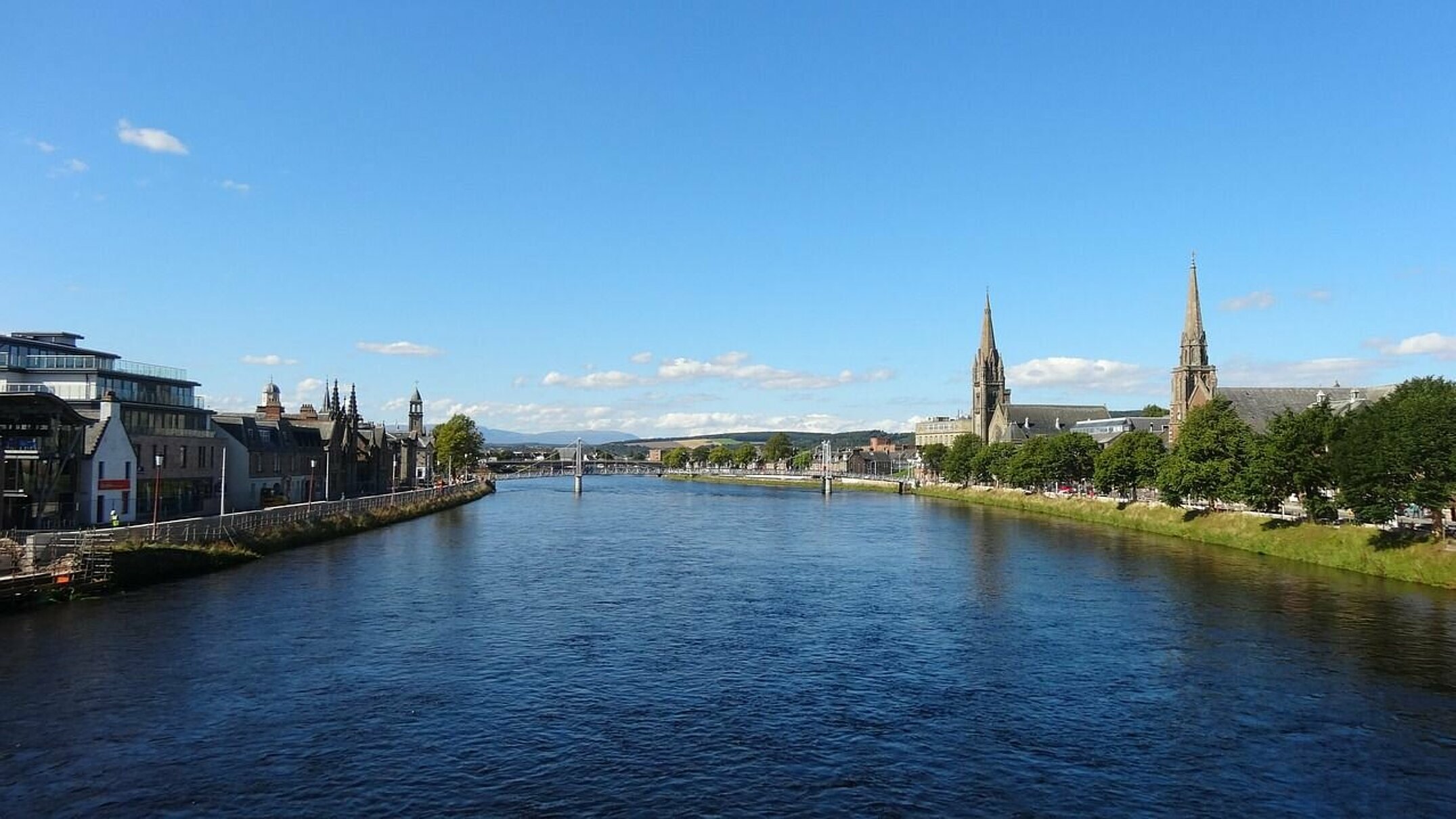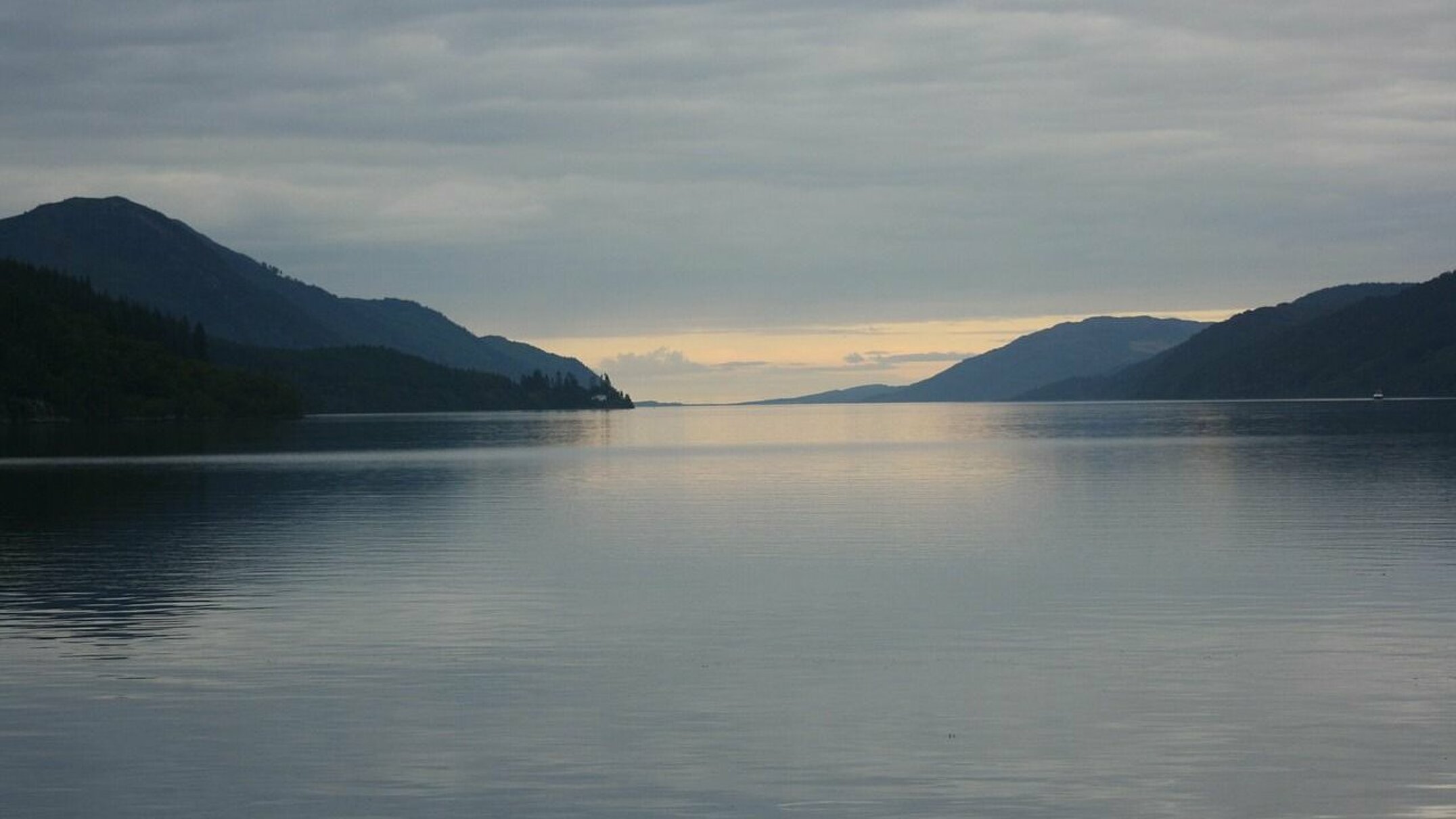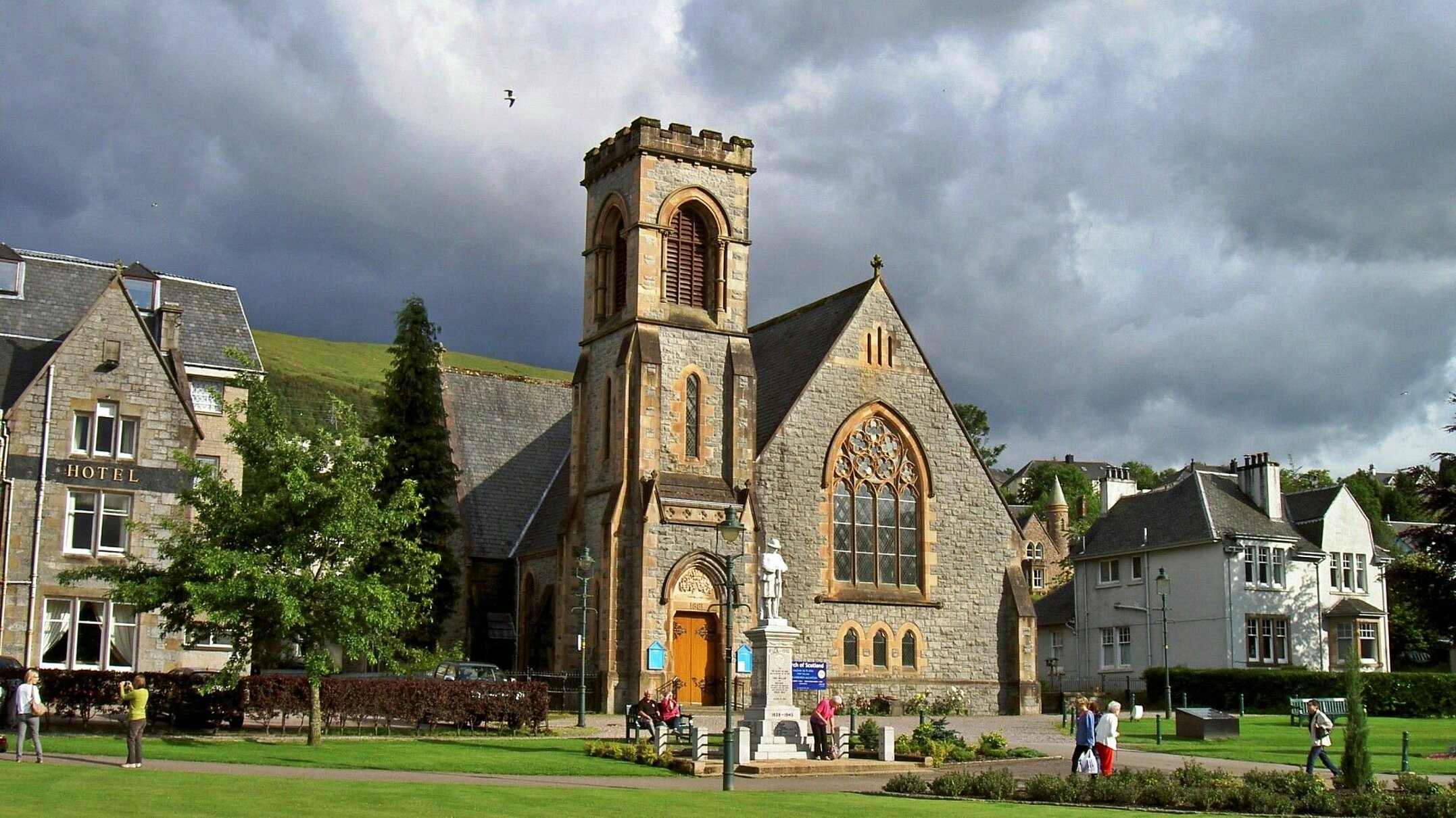 What else do you need to know?
Prices are per person in 2024
Supplements:
Reservation costs € 20,- per booking
Contribution Dutch Guarantee Fund € 5,- per person (Insolvency Protection)
Fingal of Caledonia
April 27
Twin ensuite cabin: € 1.935,-
August 31
Twin ensuite cabin: € 2.050,-
Extra options:
Return minibus to the start point € 60,- per person (this will take approx. 2 hours and must be booked at least 2 months in advance).
Included
All nights on board (Sat. - Fri 7 days / 6 nights), cabin in the booked category;
Full board (6 x breakfast, 5 x self-made picnic lunch for bike tours, 6 x three course dinner)
Use of bed linen and 2 towels
Coffee and tea on board
Tour guide, cycles with the group
Mountain bike
Not Included
Reservation costs € 20,- per party
Contribution Dutch Guarantee Fund € 5,- per person (Insolvency Protection)
Insurance
Special details
This tour will be operated by our partner
E-bikes are not available on this tour
Please take good notice of our Terms & Conditions.
If you have special meal requirements (vegetarian meals, or if you are on a diet), we ask you to mention this when booking, but at the latest until 14 days before arrival.
The program is subject to change without notice.
Info arrival in Inverness
We'll be ready to welcome you aboard between 2.00 and 2.15 pm on the start date of your cruise. Please try not to arrive before 2pm – our 'turnaround' time is short and busy and we may not be available to give you the welcome we'd like to.
By rail
The rail journey to Inverness is via Edinburgh and passes through interesting and dramatic scenery as well as going over the famous Forth Bridge. The railway station is in Inverness city centre about a mile from Muirtown Basin where the barge will be moored. Taxis can be taken from outside the station.
By bus / coach
There is a coach service from Edinburgh to Inverness. The bus station is near to the train station in Inverness town centre, about a mile from Muirtown Basin where the barge will be moored. Taxis can be taken from the bus station.
By air
There are airports at Glasgow and Edinburgh but the nearest is Inverness Airport about 12 miles out of town off the A96 Nairn road. You can take a taxi from the airport or a bus into town followed by a taxi to Muirtown Basin where the barge will be moored.
Journey's end
We finish our cruise at Banavie, near Fort William at the specified finishing date and time. For those who have booked our minibus ( € 50,- per person) it will collect you from here and return you to the start point. This will take approx. 2 hours.
By this tour the following bike is included.
Rental bike Scotland

This mountabike is included by the tour. Don't forget to send us your height to select the correct frame size.
Our barge, your hotel
Imagine a floating hotel sailing to the next stage, while you are calmly pedalling along. No lugging of luggage: that is exactly what Bike & Barge is all about! In the pleasant atmosphere on board you can have a chat, go through the day with the others, and enjoy the meals prepared specially for cyclists. In the evenings you can enjoy a drink in the salon or admire the setting sun on deck. Do not expect a cruise ship with its passive luxury. The Bike & Barge Holidays are for people who really enjoy the physical activity of cycling and who value sociability more than wholesale luxury.
The team
The skipper, mate and the chef all welcome you warmly. They are prepared specifically for these trips and will provide good and safe passage, good meals, and a friendly, pleasant atmosphere. They will, of course, also give you a great deal of interesting information during and after the cycling and sailing. The skipper is responsible for the smooth running of things on board; the cook is in charge of the catering. A tour leader accompanies you during the bike ride and can assist in case of breakdowns. He/She will be your guide to point out the things of interest along the way.
The meals
Your chef is used to cook delicious meals for hungry cyclists. Besides an extensive breakfast, you will also be offered a packed lunch for on the road. It consists of different types of bread and sandwich fillings, juice, a snack and a piece of fruit. Lunch package needs to be prepared by yourself after breakfast. Dinner is different every day. There is a first course, main course and dessert The meals on board are included in the price, as are coffee and tea. Soft drinks and alcoholic drinks can be obtained at a reasonable charge. When you return on board after the day's cycling, a cup of tea or coffee with a biscuit will be waiting for you.
If you have special meal requirements we ask you to mention this when booking, but at the latest until 14 days before arrival. Diets which need a special preparation or special ingredients can only be offered in limited form. We will do our best to meet your needs, but we also ask for your understanding as due to limited logistic possibilities on a barge we are not able to prepare complete specialized menus.
You and the group,new friends from around the world!
One of the most attractive aspects of the Bike & Barge holidays is that you encounter an international company on board. We have people of all ages, solo travelers, couples and also families.
Frequently Asked Questions
What happens when it rains?

Most of the participants then wear rainwear. When the weather is so bad that cycling becomes really impossible (and that is almost never the case!), The guide organizes an alternative program with, for example, cultural excursions and city tours.

Can I rejoin the barge before the end of a stage

No, the barge doesn't take the same route that the cyclists do. Sometimes the route may be altered because of weather conditions or repairs to bridges or locks and then the guests and the guide can arrange with the skipper to be met at a different place. Naturally you can always stay on board for one or more days.

What packing list do you suggest

Specialised cycle clothing may be handy but not strictly necessary. What you do need (among other things) is the following:
• shorts/ long trousers/ track suit/ legging
• shirts/ sweater/ rain clothing
• gloves (in case you travel in April or October. It can be chilly in the morning)
• good solid shoes/ sneakers
• sunglasses/ cap/ swimming costume​​​​​​
• personal care and beauty items
• hair dryer (220V; available on the barges Zwaan, Sailing Home and Provence)
• insect repellent
• sunscreen

Your travel documents include the final packing list we suggest for your booked tour.